Ningbo pilot zone to boost European trade
A national inspection pilot zone will be established in Ningbo to facilitate Ningbo-European trade.
The General Administration of Quality Supervision, Inspection and Quarantine (AQSIQ) and the Ningbo People's government signed a cooperation memorandum for "building a national inspection pilot zone to facilitate Sino-Central and Eastern Europe trade" on March 8.
According to the memorandum, AQSIQ and Ningbo will explore and optimize an inspection and quarantine model favorable to imported and exported commodities from Central and Eastern Europe. They will collaborate in day-to-day corporations and work out existing issues to expand the variety and scale of traded goods.
Ningbo's initiative to host dialogues conducted by the quality inspection departments of China and Central and Eastern European countries while studying measures to facilitate trade will serve as a model. The Ningbo-based zone will also develop a comprehensive risk evaluation system based on risk rankings of commodities and credit rankings of companies.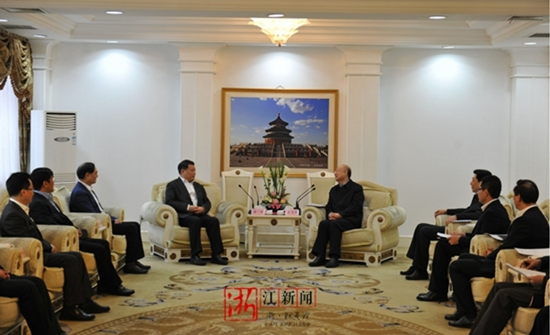 AQSIQ and Ningbo sign a cooperation memorandum for "building a national inspection pilot zone to facilitate Sino-Central and Eastern Europe trade" on March 8. [photo/ cztv.com]